It may be better to forget production-linked incentives and focus on service exports where India's future lies
Politicians and economists emphasise merchandise over services exports. Vast subsidies and tariff protection are offered to attract manufacturing companies to shift from China to India.
But services exports are soaring without subsidies or tariff protection. Despite aatmanirbhar and the production-linked incentive (PLI) scheme, India accounts for just 1.5% of world merchandise exports, but over 4% of world service exports.
In 2022-23, India's merchandise exports grew by just 6% to $447bn, while service exports soared by 27% to $323bn. Service exports will soon overtake merchandise exports. The most remarkable growth is of 'other business services' (OBS). These appear to come substantially from global capability centres (GCCs) of multinational companies (MNCs) in India.
A National Association of Software and Service Companies (Nasscom)-Deloitte report estimated that by 2021, over 1,400 MNCs had GCCs in India, initially for low-tech back-office work, but increasingly for high-value activities including engineering services and research and development (R&D).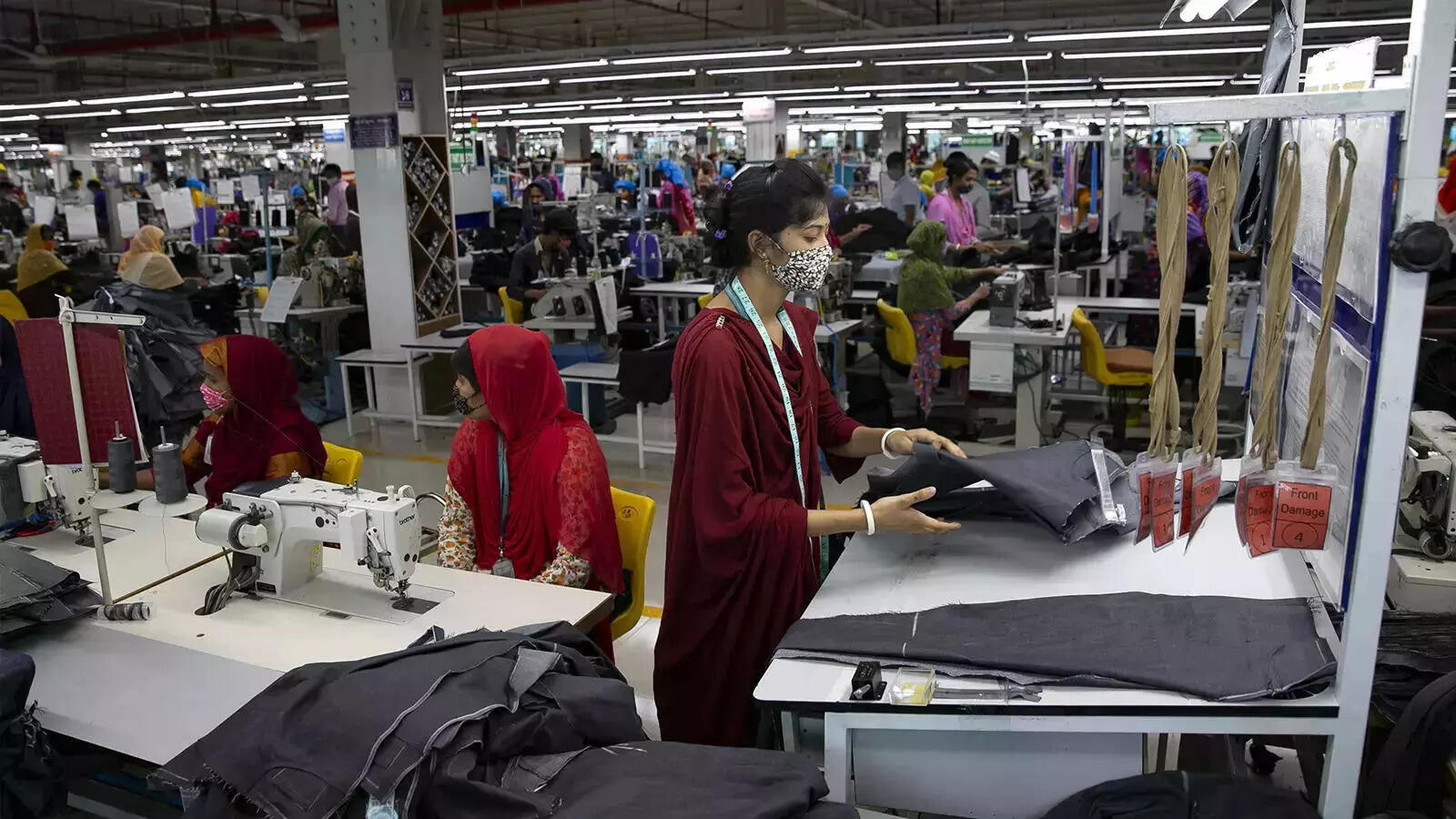 In labour-intensive sectors like manufacturing, India cannot compete with Bangladesh or Vietnam
In 2021, their turnover was $36bn. Their employment was 1.38mn, of whom a whopping 42% were in engineering R&D. Over 40% of GCCs globally are in India.
The business media ignore GCCs since these lack independent balance sheets. But they demonstrate a remarkable facet of globalisation: The internal trade of MNCs has become the international trade of nations. MNCs are shifting a wide range of white-collar work, from low-end to high-end, to India to meet their global needs. These show up in export data as OBSes.
Comparing exports over 10 years, economist Ajay Shah calculates that merchandise exports have risen at an annual rate of 1.2%, service exports at 5.8% and OBSes at 8.7%. In Q3 2022-23, the share of OBSes in total service exports was $21bn out of $83bn.
Pranjul Bhandari has studied services exports over three years starting September 2019. Professional and management service exports soared 27%, computer software exports rose 16%, and R&D exports 13%. In the last five years, services exports have risen from a bit over 6% of gross domestic product to almost 10%.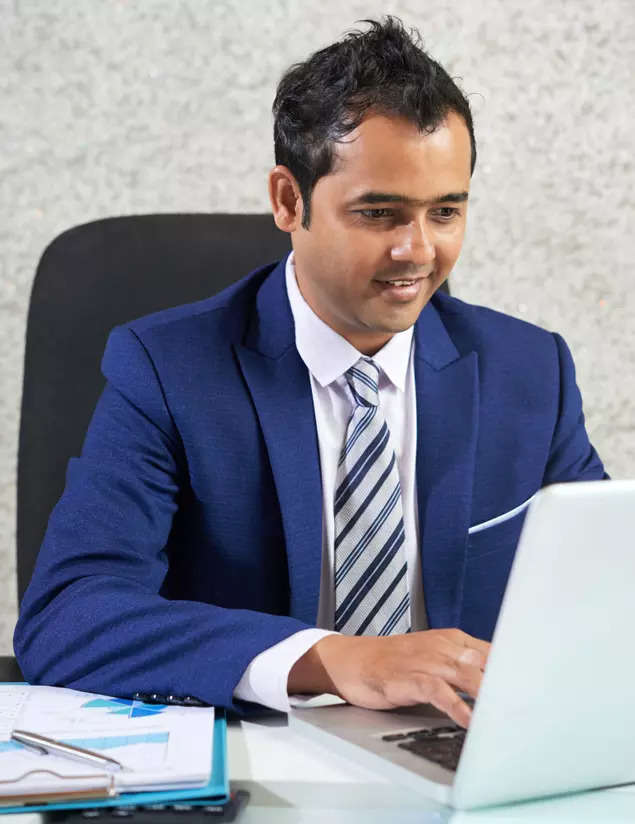 India now produces 600,000 engineers a year and MNCs are harnessing these engineers for their global workforce
Amazingly, GCCs have soared to dizzy heights without publicity, subsidies or ministerial speeches. They flow from the logic of a global marketplace, with MNCs seeking to harness comparative advantage wherever it lies.
They have been reluctant to use India as a base for labour-intensive manufactures, since India lacks a comparative advantage here, and cannot compete with Bangladesh or Vietnam.
But India has a huge comparative advantage in skilled labour, especially engineering skills. India now produces 600,000 engineers a year and MNCs are harnessing this flow of inexpensive skills. Accenture has 300,000 of its global workforce of 700,000 in India. IBM and Capgemini have over 100,000 employees each here.
In 2005, I visited Pune to meet Rahul Bajaj of Bajaj Auto and Baba Kalyani of Bharat Forge. Bajaj told me that unionised blue-collar workers at his Akurdi factory were not highly productive.
So, at his new Chakan factory, 80% of staff consisted of diploma engineers who cost only slightly more than blue-collar workers but were far more productive.
Kalyani said that Bharat Forge earlier tried to become internationally competitive using cheap blue-collar workers, but found they were not productive enough.
Then he shifted to a revolutionary approach of 'zero blue-collar workers', employing only engineers. (Some menial tasks were done by contract labour.) This strategy enabled Bharat Forge to become a global champion in auto components.
Both companies demonstrated that India's comparative advantage lay in skilled labour, not blue-collar labour. That same comparative advantage is now demonstrated in IT and GCC exports.
Politicians and economists bemoan India's failure in labour-intensive exports. Historically, economic development lay in shifting workers from agriculture to low-end manufacturing and then to services.
India fared poorly in the first transition because obstructive labour laws and a huge number of holidays and leave entitlements made unionised labour uncompetitive.
India leapfrogged into high-end software exports. But analysts complained that people moving out of agriculture could do low-end jobs intextiles and footwear, but not high-end jobs.
However, Nasscom says that for every engineer, the software industry employs one low-level worker for transport, canteens and general maintenance.
Software companies run entire special economic zones (SEZs) and training campuses. These provide jobs to those moving out of agriculture.
Through high subsidies and tariff protection, India has succeeded in getting Apple to make iPhones in India, along with component manufacturers like Foxconn and Wistron. In 2022-23, Apple produced $7bn worth of phones and exported $5bn, a great feat.
However, production at Apple is highly automated, not labour-intensive. It is based mainly on imported components so its value added is only 14%.
By contrast, value added in services exports is almost 100%. In terms of value added, services exports must be earning more foreign exchange already than merchandise exports.
Low-wage exports will shift inexorably to Africa. A textile magnate told me that wages in his Ethiopian factory were one-third his wages in India. We have missed the bus in low-wage exports. Instead of crying over spilt milk, let us focus on our growing comparative advantage in skilled labour.